We will delve into what it is and what it is for Chromecast, an interesting gadget available since 2013 and to date has become a staple of "computer" homes.
What is Chromecast and why is it used?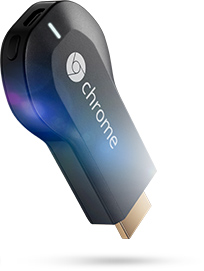 Chromecast is a HDMI device that connects to your TV in the same way as any other video input, which is why it has no compatibility issues with any TV.
Chromecast needs power, so it also comes with a microUSB cable and power supply, to work on any type of TV. However, there are TVs that can power the Chromecast directly from the HDMI connector.
Well, it goes without saying that you need one WiFi connection.
The main goal of Chromecast is to share videos from your phone, tablet, or computer to your TV; sharing options have now been added to Chromecast but we also see apps that have been optimized to provide the service.
The best of Chromecast, unlike Apple TV, is to give just one example, which has full compatibility with devices with Android operating system (it doesn't matter if they are smartphones, tablets, etc.) or with iOS operating system (on iPhone, iPod or iPad) also works with personal computers with ChromeOS, Windows or Mac.
In the case of our computers, you can use it through the Chrome browser or some application; and the best part is that you don't need to do any installation to make it compatible with the ones described above. All platforms are fully supported if you use Chromecast.
Where to purchase a Chromecast?
If you're thinking of buying a Chromecast, it's available in the Google Online Store, though it's also available at Amazon and some stores specializing in gadgets and electronics.
The cost is approx $ 30 although it may vary depending on the store where you decide to buy it.