This day we will tell you how to Control Your Android Remotely, using applications that will help you achieve this. Let's find out directly what options you have to have control of your Android despite the distance.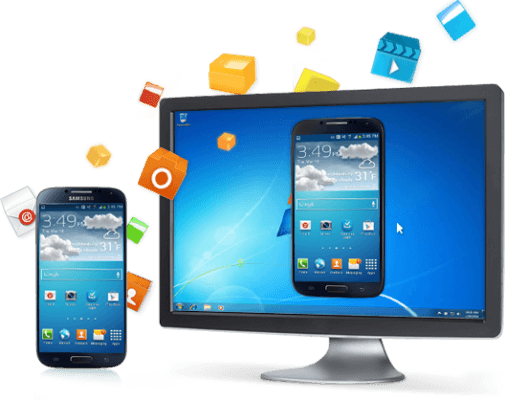 Control your Android phone remotely with AirDroid
An Android application that gives us the option to have a remote control by making a simple setup, all you have to do is download the application to your Android device and also on your personal computer, log in on both but using the same WiFi network and you're done.
You can even control your phone from the AirDroid website from where you can access your desktop, record calls, text messages, manage contacts and files you have on your Android.
It is also very useful in case of theft or loss of the device because it allows you to find it using a map, sound it, block it, and so on. In addition, if someone wants to enter your device without your permission, they may also take a photo.
Control your Android phone remotely with TeamViewer QuickSupport
Another interesting application if you decide to have remote control of your Android and is that with TeamViewer QuickSupport allows you to control your phone or tablet, making any changes remotely. Its purpose is to provide technical support with a chat that allows communication between the support and the user.
Control your Android phone remotely with Mobizen
Functional both from your computer and from your website: you only need two steps: urge it and register. Once you have logged in, we will be able to enter a 4-digit security number so that no one else can enter our device. It basically has the same features as AirDroid.
Control your Android phone remotely with Cerberus
This application is also famous because it has become a basic tool when we go through a problem of theft or loss of our Android, as it allows us to have control of our tablet or phone to delete files or even annoy to whom he has stolen our belongings: sending messages, recording sounds, stealing your SIM data, etc. Plus, it's free.